Kitesurf in Mallorca
Enjoy our kitesurf courses and kitesurf rental. Enjoy the best water sports in Mallorca: Kitesurfing, Windsurfing, Catamaran sailing, Surfing, Wingfoiling
Water Sports Mallorca
Enjoying the sea with you since 1985
We are dedicated to teaching and renting water sports in a professional manner, having turned our passion for the sea into our profession. We are currently dedicated to the disciplines of Windsurfing, Kitesurfing, Catamaran, SUP or Paddle Surf, Surf and Wingfoil. We offer beginner and advanced courses at any level, as well as the rental of any of the disciplines. In our eagerness to expand our experience and capabilities, we also offer Windsurfing, SUP, Surf and Catamaran sailing to people with disabilities.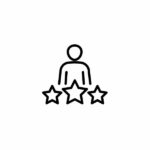 Experience
Water Sports Mallorca has been teaching water sports since 1988, and has a great team of professionals who are passionate about the sea and will be delighted to make you enjoy it.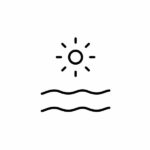 Environment
Our school is located in Playa de Muro, in the north of the island of Mallorca, surrounded by the natural park of s'Albufera and bathed by the crystal clear turquoise waters of the bay of Alcúdia.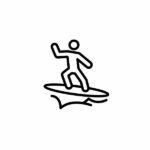 Training
Guided by professional instructors, students will learn the necessary knowledge about the equipment, safety and the characteristics of the surfing area.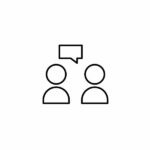 Languages
At our school we are able to teach and offer services in at least the following languages:: Spanish, Catalan, Galician, English, German, French, and Italian. Occasionally and depending on the nationality of the instructors hired, it can be another language besides the above mentioned, like Dutch, Polish and Russian.
Kitesurfing Mallorca
Welcome to Water Sports Mallorca Kitesurfing School. We have numerous kitesurfing courses to suit all types of needs, both for beginners and for those looking to perfect their technique. Come to one of the best kitesurfing schools and enjoy one of the best sport disciplines. Let's KiteSurf Mallorca!!! Our kitesurfing school in Alcúdia is located in Playa de Muro, Alcúdia Bay. In Mallorca during the season from April to October we enjoy the thermal wind called Embat, which combs the Bay of Alcúdia daily. It is a moderate wind, without gusts and completely constant.
The wind increases in intensity from midday onwards and decreases in strength in the afternoon. As it is thermal, there are not usually large waves in summer, unless it is combined with a swell from the Gulf of Roses or the Ebro delta.
Windsurfing
No matter your level, age or condition, come to our school,  get advice and tips from our professional instructors and choose your equipment . You will enjoy a constant wind, without gusts, choosing the time of day when the wind force is most attractive to you. We have all sizes of rigs, from the smallest of 1m to the largest of 8m square, ideal for the practice of Windsurfing in Mallorca.
In this way, even the youngest members of the family, with a recommended starting age of 6 years old, can windsurf, which has no age limit due to its conditions of practice. As for the boards, with up to 7 models of different volumes, you can find the one that best suits your type of sailing and weight, and we encourage you to try and change the material as you feel like it so that you can experience new sensations.
stand uP paddle
Come and practice the discipline of Paddle Surf in Mallorca. Water Sports Mallorca offers you Paddle Surf lessons in Playa de Muro, surrounded by the Natural Park of s'Albufera and bathed by its turquoise and crystalline waters. This activity will allow you to enjoy with your family or friends and discover Mallorca in a different way! The main objective of the Paddle Surf courses is to acquire independence to navigate safely and autonomously, recognizing the ideal conditions for the practice of SUP.
In a very short time, the students are able to navigate and practice turns. We have equipment suitable for all weights and ages.
catamaran
At Water Sports Mallorca we have the best catamaran rental service in Mallorca. We captain a great ship just for your enjoyment. Sign up for our catamaran classes and have a great summer. We have exclusive catamaran courses for children. Water Sports Mallorca, get on the wave! At our catamaran school in Mallorca, we offer you the possibility to take private lessons on board of one of our catamarans. Even if you are a beginner, you can learn very quickly and comfortably with your own boat and instructor.
We have two Hobie Cat 15 boats and one Dart 18, a guarantee of safety, fun and performance. Whatever your level is, here you can start, refresh or learn new techniques of Catamaran sailing every day and at any time of the day: come on board, what are you waiting for?