Throughout its relatively short history, windsurf or windsurfing has conquered the beaches and the hearts of millions of fans all over the world. Its history is linked to one man and the two passions that led him to create this exciting sport. But his story is also a story of friendship, the one between him and his partner, without whom nothing would have been possible. And that's why, because we at Water Sports Mallorca are so enthusiastic about it, today we want to pay a small tribute in the form of a post to those who made possible one of the activities that we and our friends who visit us enjoy the most. An activity that you can join in our courses or through our customised events option in Mallorca with Water Sports.
The first windsurfer
Jim Drake was an American aeronautical engineer. Born in Los Angeles on 21 July 1929, California, he had seawater in his blood from his earliest years.
It was in Los Angeles that he began his career as an aeronautical engineer, at North American Aviation, for which he designed remarkable aircraft that broke altitude and speed records for manned flight. So extraordinary was his contribution to these projects that he attracted the attention of the Pentagon itself, for which he worked on the design of intercontinental ballistic missiles and Tomahawk missiles during the Cold War.
But, although certainly striking, it is not this facet of Jim Drake that interests us most, but the one that would end up making him the father of one of the sports most loved by lovers of the sea and the waves. Because Jim Drake loved building aeroplanes, but he also had two passions: sailing and skiing. Certainly an evocative combination.
In 1962, Drake began to have an idea, which was to combine the portability of skiing with the pleasure of sailing. An idea he shared with his friend, sailor and fellow aeronautical engineer, Fred Payne. Drake enjoyed the mental challenge of solving such technical puzzles.
It wasn't until 1966, however, that Drake shared an idea with a family friend and plastic products manufacturer named Hoyle Schweitzeren at an intimate dinner in Santa Monica. That dinner would change the lives of millions of people forever.
An encounter that changed everything
Drake already had in mind his idea of creating a sail-powered surfboard, a sort of portable sailboat in which the sailor would stand on a large surfboard while holding a small sail.
A talented engineer and craftsman, Jim Drake designed the windsurfing concept and created the prototype virtually by hand in January 1967 in his garage in Santa Monica. Using laminated teak, he built the fork boom, centreboard and mast foot, while the universal joint was reconfigured from a stainless steel and Teflon swivel joint from a sailboat. He also designed the sail, a Bermudian sail, and the board, similar to a surfboard. He used hollow fibreglass from a small racing boat for the mast.
Drake was the architect of the concept, providing his precise knowledge of the specifications and materials needed to build the sailing boat. Schweitzer, in turn, received specific instructions on what items to buy and where to obtain them for the project, including the surfboard and mast. Together they founded Windsurfing International, with Drake as inventor and Schweitzer as salesman.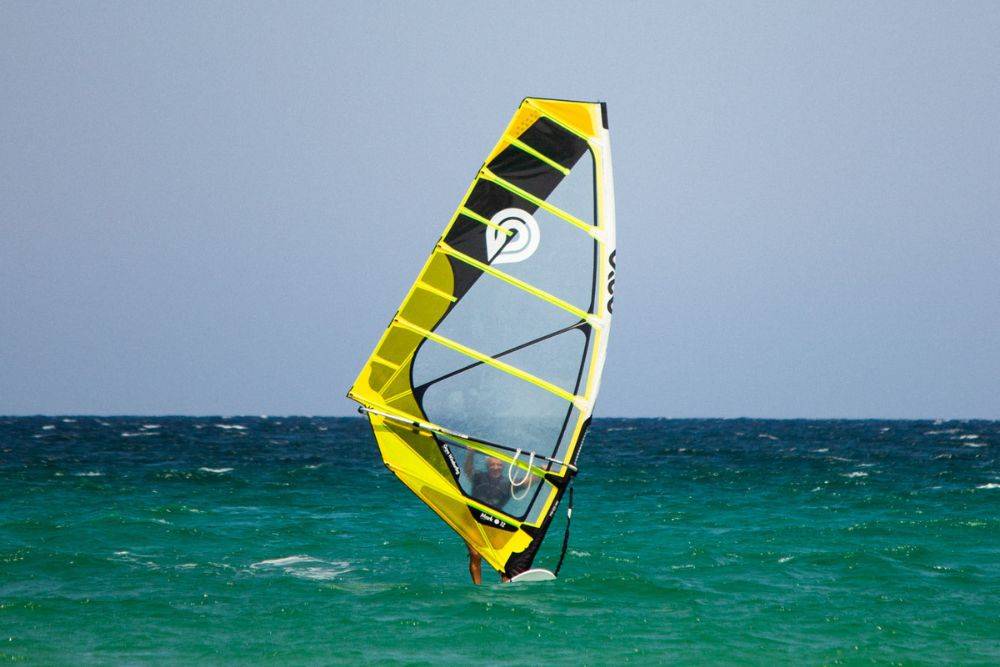 Acid test… or water test.
On 21 May 1967, Drake, his wife and daughter went to Marina del Rey, California, to test whether it had all been just a dream or could be considered a reality.
Drake admitted that he had thought long and hard about how to handle his invention. After all, he was an engineer about to test his great invention. Paradoxically, he had never thought about how he would lift the sail out of the water, so he had to ask for help. But despite his nerves and insecurities, Drake was also a sailor, and a skier, and he went with his emotions and instinct. On his second day of practice, he took his invention to the open ocean at Will Rogers State Beach in Santa Monica. On the third, he taught his friend and business partner Schweitzer how to windsurf.
A year later, in 1968, Drake and Schweitzer patented their design and began producing and marketing windsurfing boards under the Windsurfer brand name. The popularity of windsurfing grew so rapidly in the following decades that the sport became a globally recognised sporting discipline.
Such an undertaking would not have been possible without Schweitzer's input. For while windsurfing would never have been possible without Drake's ingenuity and ability to solve these technical puzzles, it was Schweitzer's commercial vision that popularised the sport.
So much so that in 2002, the Professional Windsurfing Association inducted them into the Windsurfing Hall of Fame, naming Drake "The Father of Windsurfing"and Schweitzer "The Man Who Brought Windsurfing to the Masses".
An idea, a meeting, a legendary sport
Jim Drake and Hoyle Schweitzeren's contributions to the creation of windsurfing are fundamental to the history of the water sport. Their ingenuity and vision have enabled windsurfing to be enjoyed by people of all ages in different parts of the world, and their memory lives on in today's windsurfing community.
Together, these two friends formed a complementary team that enabled the creation of the first windsurfing prototype, laid the foundations for a sport that would become a passion, and themselves, legends.
References consulted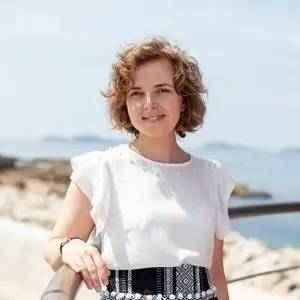 Redactora creativa. En la Universidad de Vigo obtuve un título en Economía, en la Escuela Elisava de Barcelona cursé un posgrado en Creatividad y Publicidad, y entre libros y talleres de escritura creativa aprendí a escribir. Trato de enfocarme en lo que marcas y clientes buscan, aportando mi estilo, trato de hacer llegar el mensaje de marcas y clientes a los lectores.