Summer is a time for sun and rest, a time for holidays and beach… But it is also an opportunity to spend time with those we love the most, with whom during the rest of the year we share perhaps less time than we would like to. For this reason, at Water Sports Mallorca we offer you the chance to enjoy your loved ones without giving up all the best of the summer season on the beach of Muro, in Mallorca. Don't miss out and personalise your events in Mallorca with Water Sports.
Kitesurfing: adrenaline and freedo
Kitesurfing combines the connection with nature of surfing, the speed of windsurfing and the feeling of freedom of paragliding. From the sea to the sky in a second, kitesurfing allows you to jump and glide over the waves, drawing spectacular manoeuvres. Just imagining our feet on the board and the giant kite that lifts us into the sky makes our hearts race. Kitesurfing is one of the activities that most excites our adventurous friends, who are hooked by the adrenaline rush it generates.
If you are looking for excitement in a group, don't wait any longer and personalise your events in Mallorca with Water Sports.
Wing-foil: adventures on the water
Developed from kitesurfing, windsurfing and surfing, the wing-foil consists of two elements: a board, on which we stand, and an inflatable wing, which will make us soar over the waves. It is so called because of the foil incorporated in the board, which is a hydrodynamic element in the shape of a fin that is submerged in the water and provides lift, allowing the board to rise and glide over the surface of the water with less friction.
One of the advantages of wingfoiling is its versatility, as it is a sport suitable for both calm waters and rougher seas. For this reason, wingfoiling is perfect for those who are looking for a thrill but don't have much experience.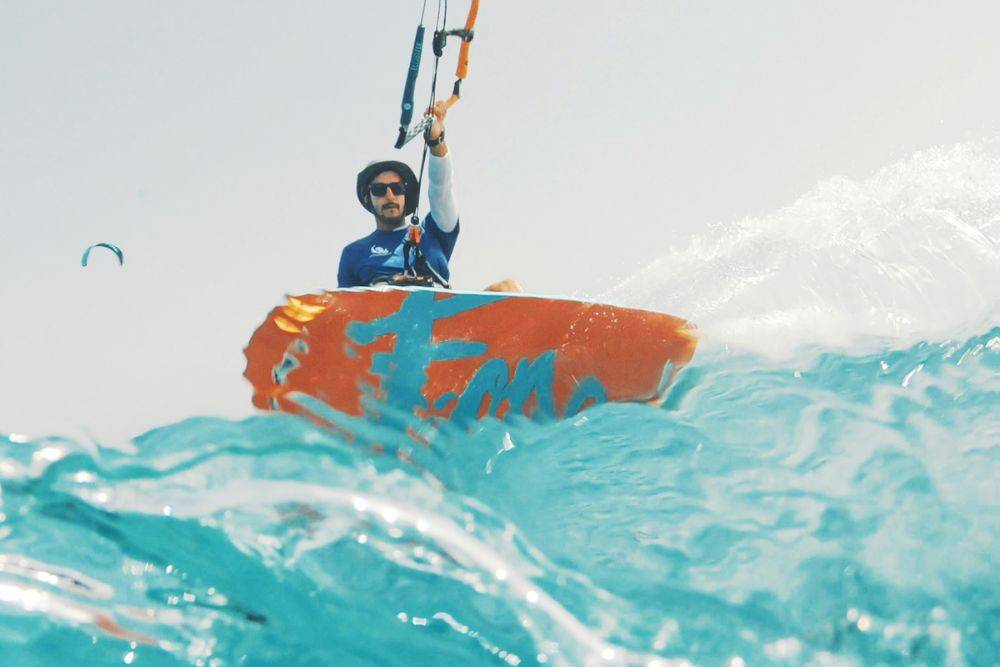 Windsurfing: fun and discovery
Can you imagine how many places you can discover in a group windsurfing experience? Well, stop imagining: tell us what you're looking for and we'll take care of planning it according to your instructions. Discover new beaches, explore the bay, explore surprising corners… Everything is within your reach with the personalised events in Mallorca offered by Water Sports. You can sail long distances, enjoy the scenery and challenge your sailing skills. Or acquire knowledge, if you are looking for an initiation. We adapt to what the group needs so that you only have to think about enjoying the experience.
Paddle Surf: fun for everyone
Although we may think of paddle surfing as a novelty, in reality it could not be more traditional. Originally from Polynesia, paddle surfing allows you to glide over the water on a surfboard with the help of a paddle, hence its name.
In recent years it has become popular due to its accessibility, as it is possible to practice it wherever there is a body of water, be it a lake, a river or, our favourite medium, the sea. Paddle surfing is ideal for those who are looking for a fun and exciting nautical activity that doesn't require a great deal of technical knowledge.
SUP yoga: serenity and balance
The SUP yoga variant is the most recommended for those who are looking for a balance between nature and sport, a connection between the body and the environment. And not just any environment, but the spectacular bay of Alcúdia. Don't give up on taking care of your inner health during your holidays and recreate yourself by practising yoga in a place as special and different as this one.
Catamaran: a glimpse of the immensity of the sea
Few events in Mallorca are comparable to sailing a catamaran. Feeling the force of the wind in your face on board a catamaran is an indescribable sensation that everyone should experience at least once in their lives. These boats are not only synonymous with excitement and adventure, thanks to the speed offered by their sail and aerodynamic shape, but they also combine stability and manoeuvrability thanks to their two parallel hulls. Smooth sailing and a hint of excitement is what you will find on every catamaran crossing. Trying it out is our advice, temptation for you to repeat will be the result.
Surfing: an undiscovered acquaintance
What can we say about surfing that we haven't already said? It is a unique and exciting sport, and as well known as it is surprising for those who discover it and often fall in love with it. Falling is an inherent part of surfing, but getting up is an obligation, and the first time you reach the balance on the board is a unique, unforgettable experience, which pushes you to go up again, to keep trying, until you manage to surf the first wave. From then on, the love affair turns into true love. So, what could be better than to live this experience accompanied by your loved ones, either to get started or to see how the ones you love the most get started, and to participate in that moment you will never forget.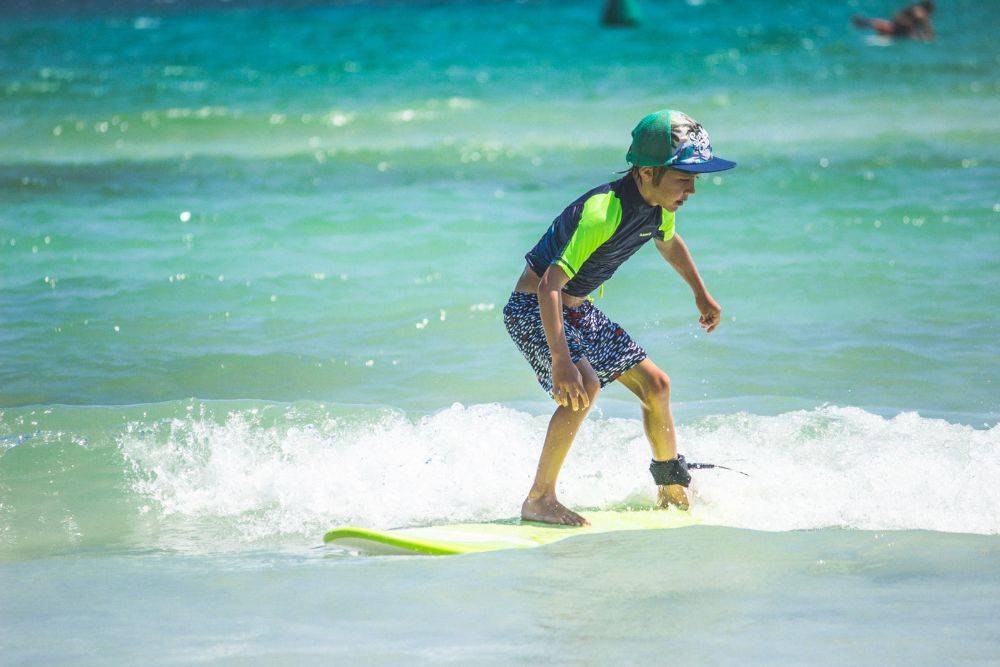 Kayak
The very nature of kayaking, a type of canoe in which several people can fit, makes it a particularly suitable option for group activities. Kayaking combines exploration, exercise and connection with nature, which you can enjoy as never before, contemplating not only the views of the surroundings of the S'Albufera Natural Park, but also what its waters hide: sea urchins and starfish, damselflies and obladas, manta rays and even sea turtles. Kayaking is perfect for nature lovers, a unique experience suitable for all ages and not too demanding.
Multi-activity
For the undecided, for the restless, for the most insatiable, the multi-activity option allows you to enjoy 3 hours of 3 activities to choose from windsurfing, catamaran, paddle surfing, kitesurfing, surfing and wing-foil. You can try one hour of each of them and choose the one you like the most to repeat, or try them all in 2 different sessions. You decide, we plan and you enjoy.
Tailor-made events in Mallorca with Water Sports
We know that you are counting down the days to your holidays, and that when they come they fly by. That's why we want to take care of everything so that all you have to worry about is enjoying every minute of your well-deserved rest with your loved ones. Because every moment counts, and in the company of those you love it counts twice as much.
You have chosen a fantastic destination with endless possibilities, that's why we don't want you to miss out on anything and we do everything we can to help you make the most of what the bay of Alcúdia has to offer. Call us and at Water Sports Mallorca we will guide you through everything that is within your reach.
References consulted