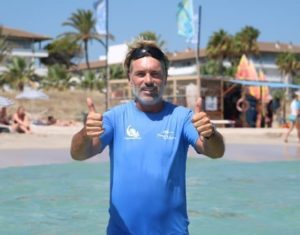 Marc Alvarez
Marc Alvarez is from Barcelona and is the founder of WatersportsMallorca. He has been a professional nautical sports instructor since 1988. He can teach Windsurf, Kitesurf, Catamaran, Surf, Sup and Wingfoil in a number of languages: Catalan, Spanish, French, English, German and Italian. He loves Surf – Kite and has traveled the winds and waves of Australia, Indonesia, Morocco, the Canary Islands, Spain, Brazil, Costa Rica, the Basque Country and Portugal.
Anna Glaser
Anna Glaser is from Cologne, Germany. Despite her youth, she already has a long experience in teaching Windsurfing, Surfing, Sup and Catamaran. She speaks fluent Spanish, English, German and Italian. She studied Tourism at the University of Palma de Mallorca and then did a Master's degree in event organization. She enjoys windsurfing, catamaran sailing and skateboarding with her beloved longboard. Her search for waves and wind has taken her to places such as Fuerteventura, Greece and Spain.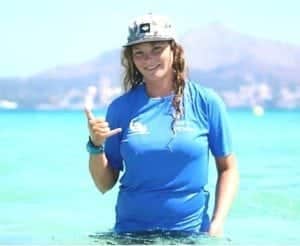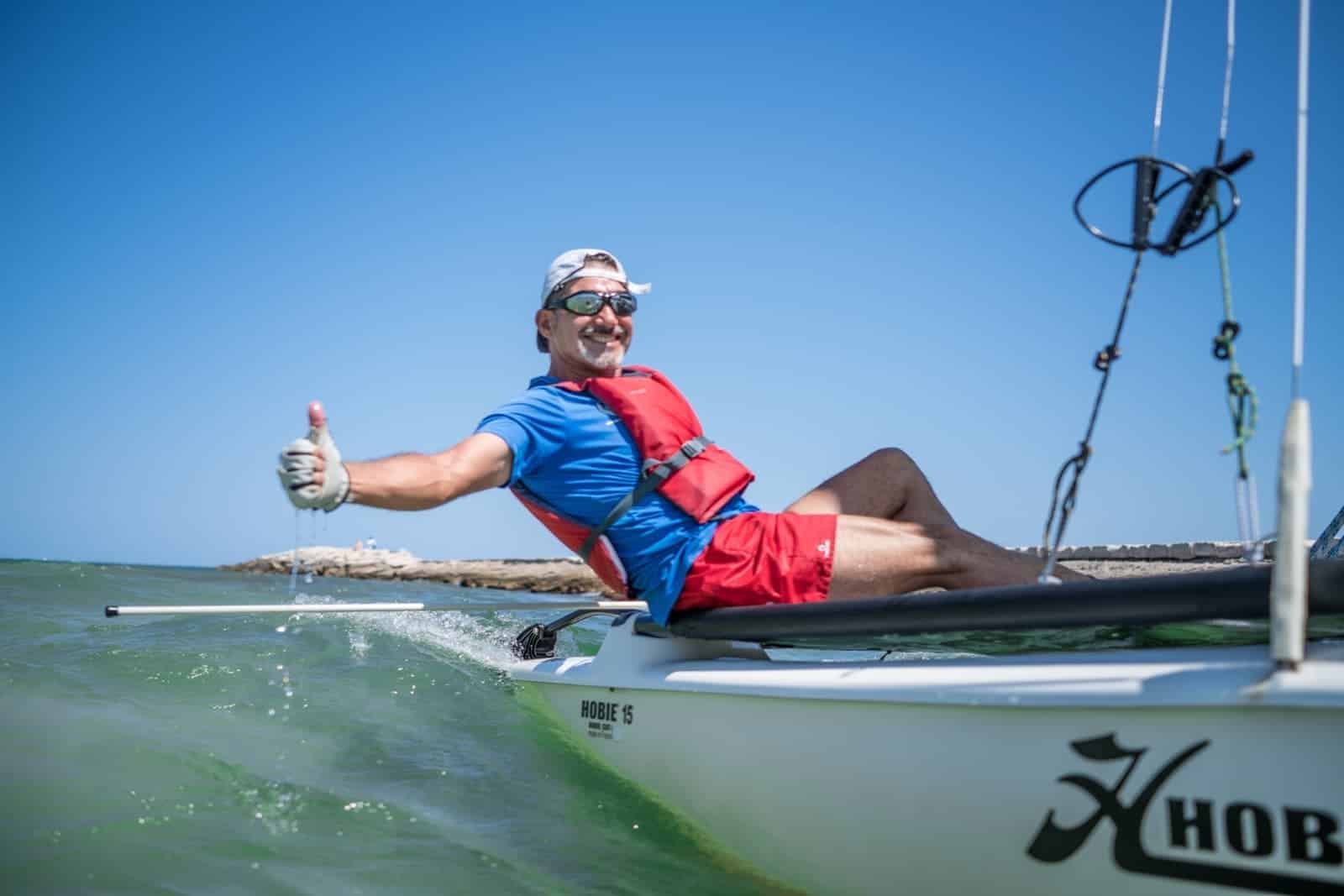 Roberto Graciette
Roberto Graciette is from Argentina, but has been a resident in Mallorca for many years, and is now a Spanish citizen. He has worked for the company since the year 2010. Roberto is a fantastic navigator with a large experience in nautical sports. He can give Catamaran, Windsurf and Sup classes in Spanish, Catalan and English.