Adapted and accessible sport in Playa de Muro
We have worked in nautical sports education since 1988. Our base and school in Playa de Muro was opened in 2002 and from then on we have not stopped teaching and enjoying the sea for those who look for sport, experiences and friendship. In our eagerness to be formed as professionals and to look for new challenges, we concentrate on making sure that nautical sports are available to everyone, which is why we are eager to make sport accessible for people with all classes of disabilities in the marine environment.
Accessible sport means not to exclude anybody, whatever your ability.
In addition, it allows us to integrate students in groups of sailing, either conventional or even with friends or family. With this aim, the student's complete integration is achieved making it possible to share learning and experiences with his or her friends or families, and not being excluded which can happen sometimes in these types of activities.
WatersportsMallorca offers accessible activities for the same price as students without disabilities, not increasing the activity's price just because of needing extra attention and special care. For us, accessible sport is fundamental.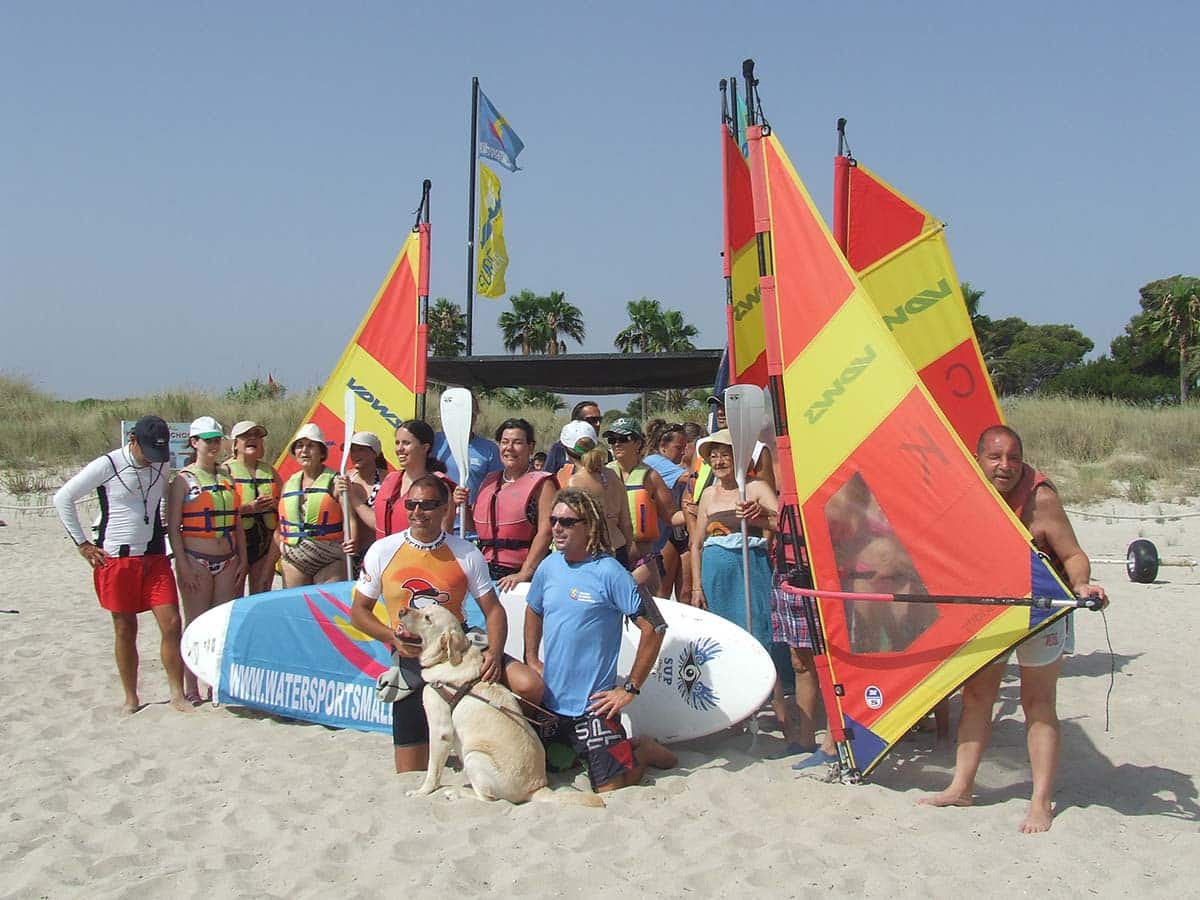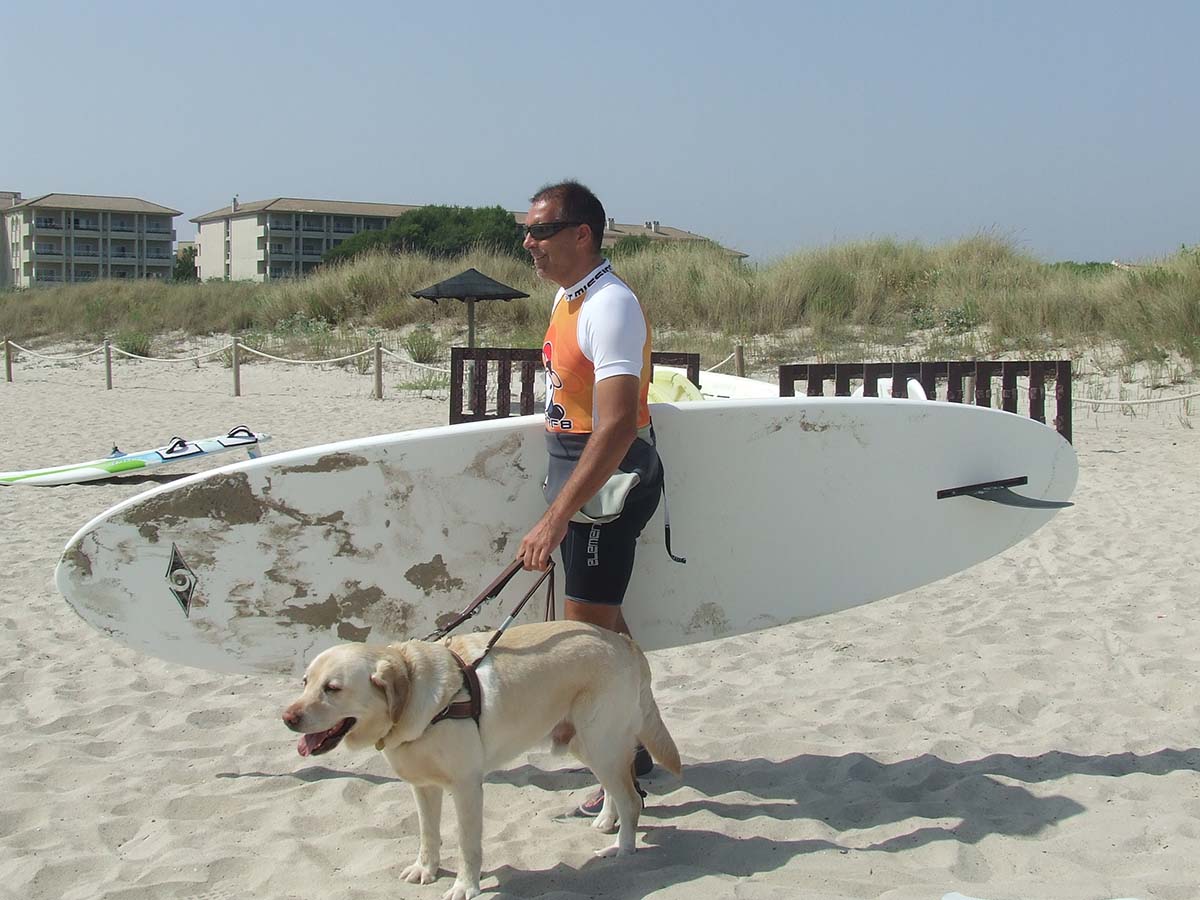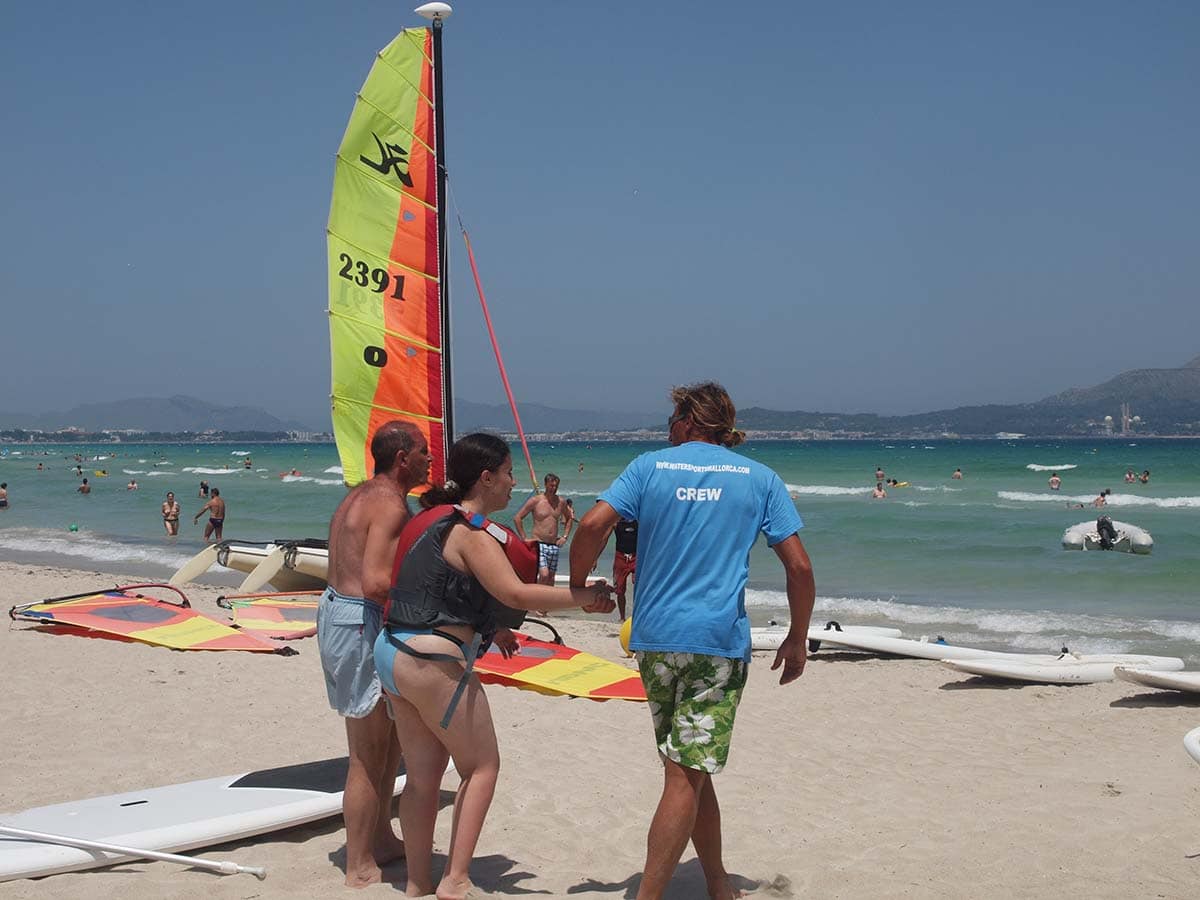 Watersports Mallorca has facilities adapted to different types of disability and our instructors are all very experienced in this field.
We can show off a specialized center, where we will personalize the courses with the objective of allowing you to choose what you would like to do so your disability is not a barrier.
We will invite you to the sea world so you can learn and enjoy nautical sports without barriers! We also specialize in accessible sports for blind people. We invite you to get in touch so we can see your possibilities, and meet each and every one of your needs. Every small step and progress will be big successes for us!