What is Aquaphysical?
As we have previously noted, it is a new discipline created just 5 years ago in Great Britain, by Leila Francis Coleman. She decided to fulfil her dream and revolutionise training in the pool.
This practice, which combines Pilates, Yoga and Fitness movements (such as burpees and squats), stands out for its low impact but high intensity workout. To practice it, it is enough to have a "mat" (somewhat particular), which resembles those we usually find in any gym but this one is called "aquabase" and has been designed by physiotherapists and personal trainers and pilates and yoga instructors to have an ideal size, shape, thickness, stability and rigidity. In addition, they are made of high-tech fabrics and can be deflated and folded at the end of the activity.
What are the differences with other similar disciplines?
Its creators emphasise that this discipline is more complete than those that are similar to SUP Yoga (yoga on a surfboard).
It combines polymetric exercises (fast and precise in execution) and isometric exercises (that keep the muscle in tension) and stretching exercises, since the overall idea is to focus on continuous muscle feedback that allows greater performance in certain muscle areas.
Furthermore, compared to other sports on solid floor, it should not be forgotten that water offers instability and is therefore better to develop balance and strengthen the core (the entire abdominal region and part of the back) as well as the back and legs.
Where can it be practice?
Its practice began in swimming pools (which can be both outdoors and covered) but it can also be practiced at sea and in lakes, which can be done throughout the year.
Currently you can only buy the mat through their website www.aquaphysical.com. The price is of about 760 euros, price similar to those of rowing surfboards and includes, among other things, a manual to start in the sport on your own.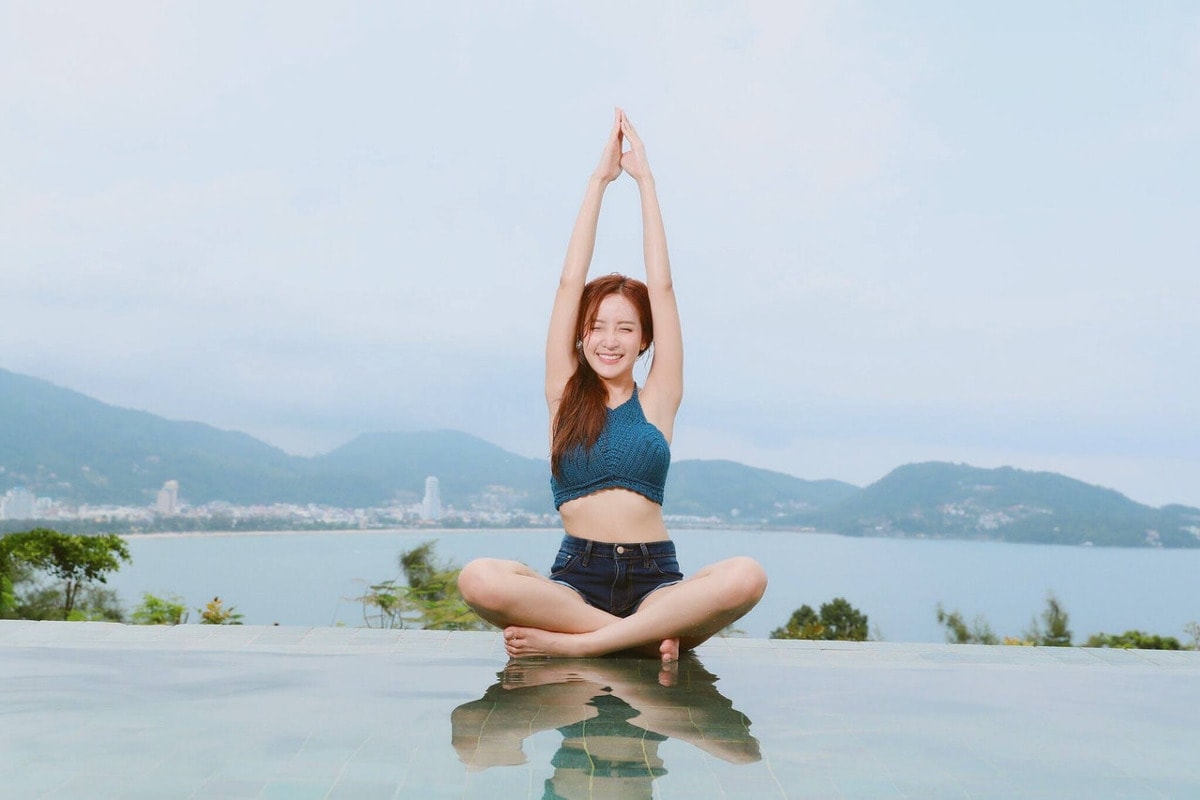 Benefits of Aquaphysical
Many calories are burned, about 700-800 calories, depending on the person and the weather. While running at a normal pace, about 350 calories are burned in half an hour. This is because twice as much effort has to be applied on water.
The sessions of FloatFit, as it has been baptised by its founder, can be carried out by all audiences (from 5 years old), from the most inactive people to the most athletic. This sport works all muscle groups, but especially the abdomen and hips, which are essential for working on water stability.
As the body works harder due to the effort of maintaining stability on water, the muscles are strengthened.
Maintaining that balance promotes the joints strength.
Other benefits include

helping the recovery of injuries, increasing flexibility and improving body posture and blood circulation

.
Aquaphysical is not only a simple way to practice sport, it is also refreshing and fun. Dare to try it!
Floating water parks
These are facilities consisting of several inflatable gaming devices with slides and trampolines located at sea, at a safe distance from the coast and separated by buoys from the rest of the sea.
This new activity is a great attraction for the little ones and tranquility for the parents, since they have lifeguards watching at all times to ensure users make proper use of the mats, also users wear lifejackets at all time.
It was invented in Central America and began to develop with great potential even in weather conditions not as favorable as in Spain. In Spain, the two inventors of this sport brought the first floating water parks to Huelva, then to Galicia and then to Malaga.
It should be noted that it is an activity simple enough that it doesn't re quire prior knowledge and is suitable for people of all ages, from the youngest to the oldest, as long as they know how to swim and are agile.
In Mallorca
Focusing on Mallorca, several municipalities in the north have acquired this new attraction. They have been very successful:
Playa de muro. It is located opposite the Alcúdia Park hotel complex, and it offers rates for three quarters of an hour, an hour, or even all day.
Can Picafort. It is found in the area of the Platja Daurada hotel. it is a long sandy beach with a blue flag and therefore has all the services and amenities that it entails.
Pollença. There is a 40x32m facility available to bathers, which usually has approximately 150 clients per day. Its rates depend on the hours you do the activity, and is located on the beach of the Tamarells.
These water parks make the beach an obstacle course on the sea where you have to jump, climb, slide and, above all, laugh; all mixed with a bit of 'soft' adrenaline.
Get ready to enjoy giant slides, balance walkways, mats, swings, trampolines, climbing walls and much more!