Spending some time on a boat trip around Mallorca is a reward that we all deserve to enjoy at some point. Our island holds numerous scenic treasures that can only be appreciated in panoramic version from a boat. In our Water Sport Mallorca school we offer you catamaran excursions with skipper or driver to take you to discover a different Mallorca.
BOAT TRIPS AROUND MALLORCA: AN UNFORGETTABLE EXPERIENCE IN A UNIQUE ENCLAVE
What could be more pleasurable than enjoying a boat trip along the beaches of Mallorca? There is little better once you arrive on the island of Majorca. The crystalline blue-green waters or the enchanting landscapes that can be seen on the horizon make us immerse ourselves in our thoughts and give free rein to our deepest emotions. A boat trip around Mallorca is an exciting activity, which undoubtedly provides good moments.
Dolphins that delight sailors, sunrises and sunsets that awaken our senses… These are experiences that we would not trade for any other. The boat routes represent viewpoints to our island and offer the best panoramic views to get to know it in all its beauty and essence.
The island of Majorca is bordered by calm waters with which we blend in once on the boat of our dreams. We enjoy these paradises on board the most attractive boats to our eyes, which we love to climb aboard and which we do not want to get off. Boats, catamarans, speedboats… we'll make some of our wishes come true.
Let's start by showing you the boat and catamaran excursions in the bays and coves most appreciated by our tourists.
EXCURSION WITH CATAMARAN IN WATER SPORTS MALLORCA
Water Sports Mallorca offers exquisite catamaran excursions departing from the beach of Muro and crossing the crystal clear waters of the bay of Alcudia. It is a fast, calm and comfortable sailing. With an instructor to lead the route and invite you to discover incredible places on the island.
In groups of 4 or 5 people you will be able to observe the Natural Park of S`Albufera, the protected dunes and the virgin beach of Es Comù, in the north of Mallorca. Son Serra de Marina and Colonia Sant Pere are two small villages located further east with harbours that can only be reached by sea and that you will visit on this excursion.
Try this excursion with Water Sports Mallorca and you will discover the most unusual places on your trip to the island!
BOAT TRIPS AROUND MALLORCA: A THOUSAND PLACES TO DISCOVER
From the moment we arrive on the island of Mallorca, we are aware of the priceless beauty of its white sandy beaches. We visualise its coves with crystal clear waters, and, at the same time, we observe that it is surrounded by marvellous islands and dreamlike landscapes.
To enjoy the whole island with peace and quiet and with the pleasure that every moment transmits, there are boat and catamaran excursions to every nook and cranny of the island. There are more than 500 km of coastline which, aboard these boats, will make you dream and experience unforgettable moments, and in the most pleasant company: with your people!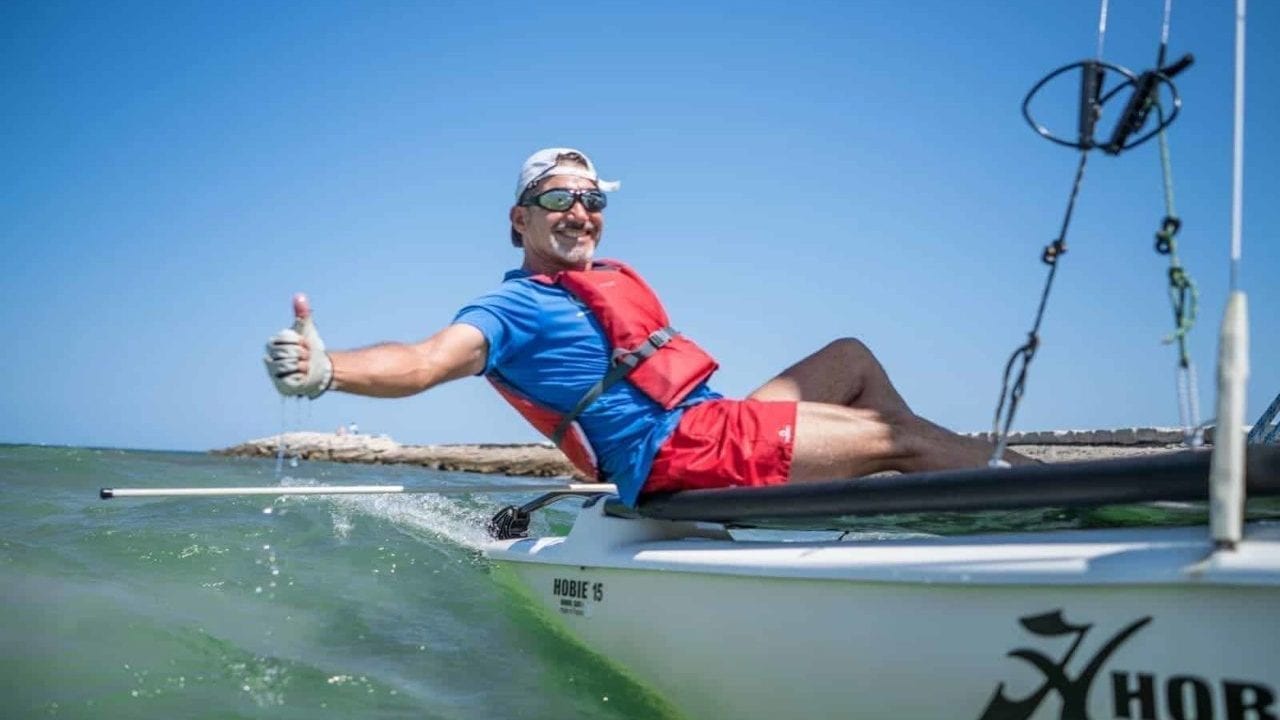 bay of Palma De Mallorca
This is a pleasant catamaran excursion that starts in the port of Palma de Mallorca and will take us to Cala Blava, where we will stop to enjoy an inviting swim, snorkel, get close to the coast or sunbathe on the catamaran and, of course, enjoy the wonderful Mare Nostrum, as the Mediterranean Sea was known by the Romans in Imperial times.
bay of Pollença
A delightful catamaran trip will allow us to discover the most beautiful corners of the bay of Pollença. Formentor, observing the cape from the sea, skirting the Victoria peninsula… these are just some of the places we will have the pleasure of enjoying on board this fascinating boat.
As on every excursion, the first part of the trip to Pollença will give us the opportunity to do different activities in the water: snorkelling, diving, swimming, paddle surfing. The second part will take us to the beach of Formentor, the most beautiful beach of Pollença, arriving at the end of this beach.
Without a doubt, the crossing will continue on board the catamaran and we will get close to enclaves of real luxury and dreams: the blue cave, Cala Murta, Cala Engosalba and many other places of interest.
Do you like to see dolphins performing spectacular acrobatics? You will get it on this magnificent route. You will see dolphins in their natural habitat, in the open sea. You will be able to take photos and videos that will make you remember this moment.
bay of Alcudia
We will discover a unique environment in the natural park of Llevant, one of the wonderful places to stop, and, of course, we will enjoy the scenery of the bay of Alcudia from a fantastic catamaran.
We will see unforgettable places during the sailing trip. The area of Son Real from the sea with its necropolis, a close-up view of Illot des Porros, paradisiacal beaches, the fishing village of Colonia de San Pere, the area of Betlem and beautiful isolated coves.
Snorkelling will be one of the star activities that we will be able to do in most of the stops that will be made during the excursion.
east coast of Mallorca
This excursion will take place on a boat with underwater vision. This impressive boat has three decks, which offer different services: to sunbathe, to relax in the shade and enjoy the sea and to see the depths.
It will skirt the coastline so you can see cliffs, sea caves, ancient defensive towers, beautiful beaches and hidden coves.
It will skirt the coastline so you can see cliffs, sea caves, ancient defensive towers, beautiful beaches and hidden coves.
On different days and at different times you can enjoy a wonderful trip aboard a boat with many facilities. Tourists have the possibility of getting on board at the different piers: Cala Ratjada, Font de Sa Cala, Cala Bona, Cala Millor, Sa Coma, Porto Cristo or Calas de Mallorca.
the cove of tuent
This short excursion will take you by boat from Puerto de Soller to Cala Tuent, along the coast of the Tramuntana mountain range. Cala Tuent beach is one of the most hidden beaches in the area. It is approximately 170 m long and 30 m wide. One of its peculiarities is that there is no sand, but rather coarse gravel. The water of the cove, clear and clean, with different colours, awakens all our senses. It is a quiet beach that transmits feelings of total relaxation.
Who says you can't experience a boat trip around the island of Mallorca to enjoy good music? With a DJ on board, good atmosphere and buffet and drinks to accompany the journey of about 4 hours… Get on board BARCA SAMBA. You will see the most beautiful parts of the island at a fast pace from 50 euros.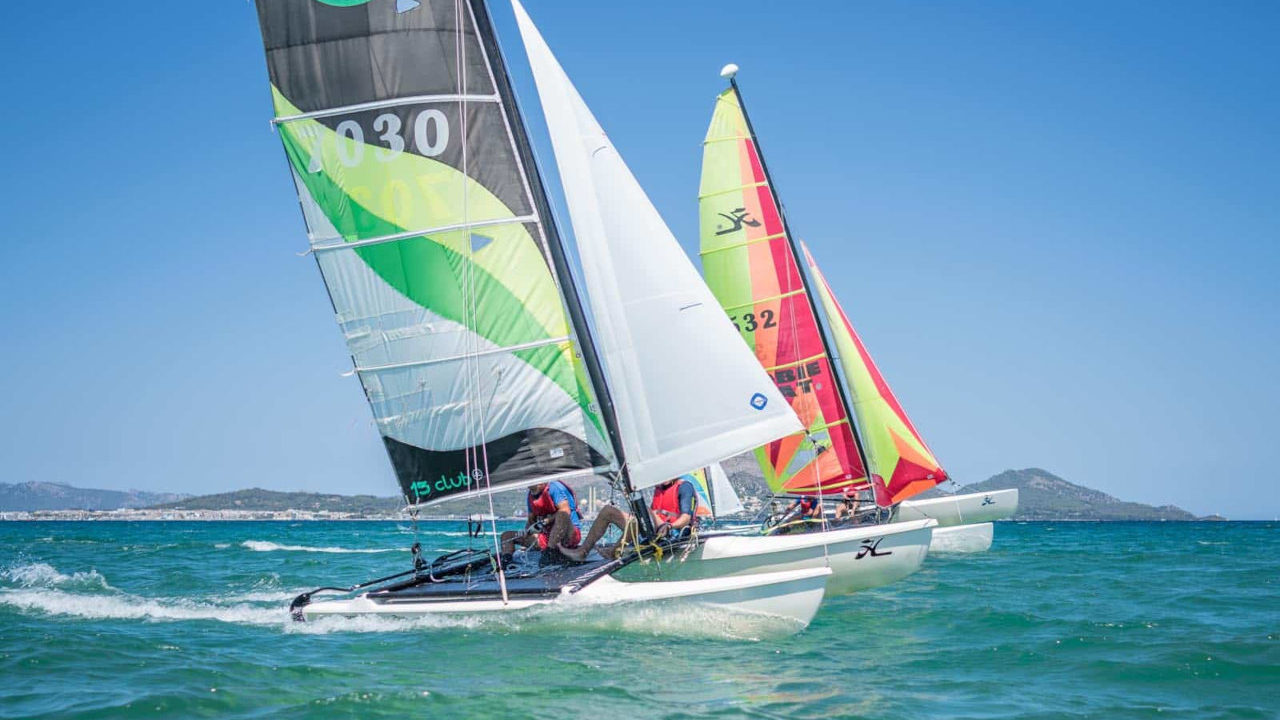 LET'S GO ON AN EXCURSION TO THE ISLANDS
ISLAND OF CABRERA: we leave from Colonia de Sant Jordi to take you to the island. We will show you some of the islets aboard a very comfortable boat. You will have the opportunity to contemplate the best views of Cabrera from its castle and learn how French prisoners lived on that island.
And… We can't forget to visit one of the most emblematic places… the blue cave!
ISLAND OF LA DRAGONERA: on this excursion we will discover the charms of the southwest coast of Mallorca. It is an enclave protected as a natural space and a refuge for famous pirates such as Dragut and Barbarossa, who attacked the coasts of Mallorca.
It offers tourists a number of different stops. First of all, you can take a dip in Cala de Egos or Cala de Baset, where you can go diving. It is ideal for children to enjoy.
Prices for these boat trips
Each excursion is unique … which is not the case with the prices to have the possibility to live this experience. Generally speaking, from 25 euros you can enjoy the shortest excursions, a trip of approximately 3 hours, with the most common price being around 50-70 euros. However, prices can be for individuals or groups.
BOAT TRIPS AROUND MALLORCA WITH OUR SCHOOL
The harbours of the island of Majorca, its beaches, the bay… all have lovely waters, which all tourists and locals want to sail. Do you know our boat trips on the island? Entrust your leisure time to Water Sports Mallorca, which is one of the most attractive options for discovering an impressive landscape and experiencing dream moments.
So, in order to plan your next holidays and recreational activities, sign up for the experience of getting on one of our boats. We'll show you places you won't forget and you'll want to repeat these nautical trips whenever you can.
Enjoy your boat trips along the beaches of Mallorca with Water Sports Mallorca! Our good vibes and professionalism will not let you down.
REFERENCIAS CONSULTADAS