1. What is Coasteering and where does it come from
You probably haven't heard of this sport or have heard little of it, and yet, it is one of the cheapest and most exciting water sports at the same time, so it is one of the most fashionable.
The first appearance of this sport was in 1973 in a book called "Sea Cliff Climbing", in which the give a series of recommendations to travel between the coast rocky walls. However, he was only born in the 1980s in Britain (in Wales to be exact) and has been spreading fast ever since. The sport became popular because surfers roamed the steep cliffs of the coast to find the best wave to surf. If you want to know more curius facts, we offer you these about the historty of surf
It is a relatively new sport across the country but it has had lots of success in Europe for several years. Initially, the surfers were the ones who saw the excellent idea of doing different water sports in the topography of the coast, by the sea. We could say then that Coasteering is a set of activities that are done along the coast; from trailing, to exploring caves, in addition to rappelling, canyoning and high jumping in the water. It offers in this way a very interesting environment.
In addition, it goes without saying that, as it is an activity composed of various sports , it contributes to the exercise of all muscle groups in the body. When practicing outdoors, it also favours the release of stress.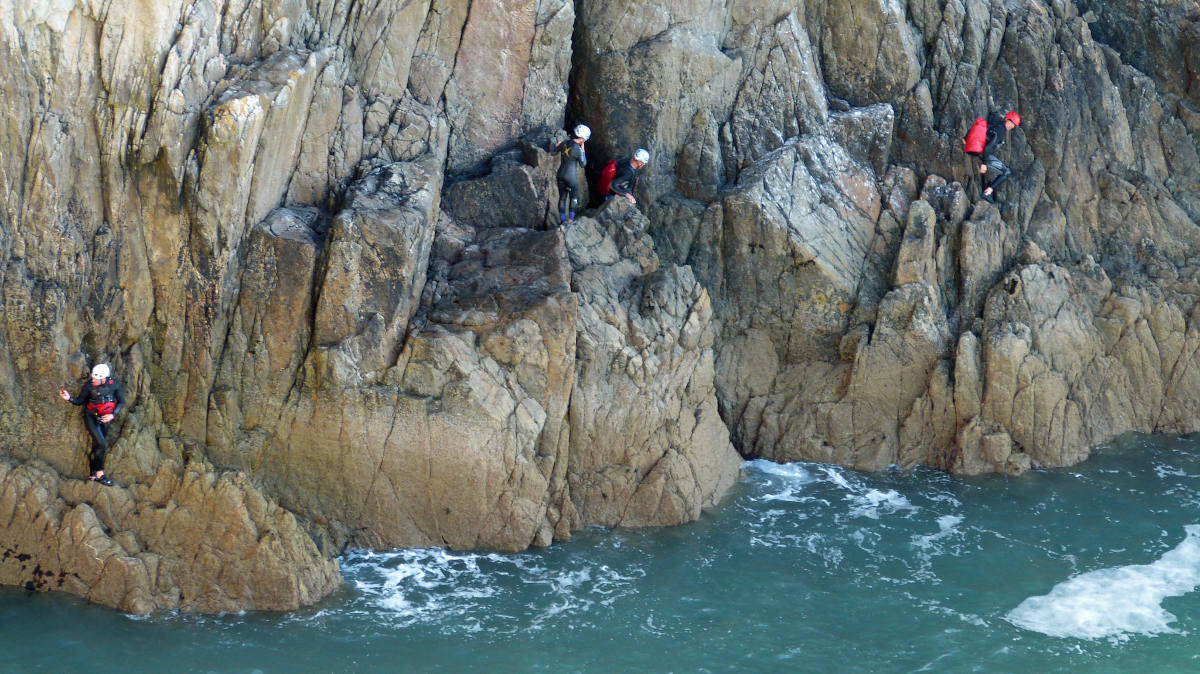 2. Necessary equipment
Coasteering doesn't require a very elaborate equipment, just a swimsuit, suitable slip-resistant shoes, old if possible (better than soft booties) and a towel.
However, when the activity includes descents, high jumps into the water or canyoning, a wetsuit and a helmet are added to the previous equipment. Anyway, before starting the route, the instructor of the group will inform you of all the necessary things to take and what to know. According to the route the organisers will also include the following equipment (except from the wetsuit):
lifejacket.
Harness with descender.
Ropes and carabiners.
Zip pulleys and guides.
First aid kit.
3. Is it suitable for any age?
Just like the Aquaphysical, one of the most important aspects of this sport is that it does not require previous experience, and can be practiced by all types of people, although the recommended age is from 10 years old upwards with adult supervision (some companies will ask for 12 year old to be the limit), and always depending on the difficulty level of the terrain.
Needless to say, swimming perfectly is an essential requirement, since there are sections in which it will be needed, in addition to being able to hold your breath for at least 30 seconds.
We have to emphasise that it is one of the most variable and recommended activities since, according to the age, physical state and number of people that make up the group, the most appropriate activities can be adapted and chosen based on the difficulty and suitability.
The routes usually last 3 to 5 hours, with options for all levels.
It should be noted, finally, that it is an activity that must be strictly carried out always in a group and / or with the presence of a guide.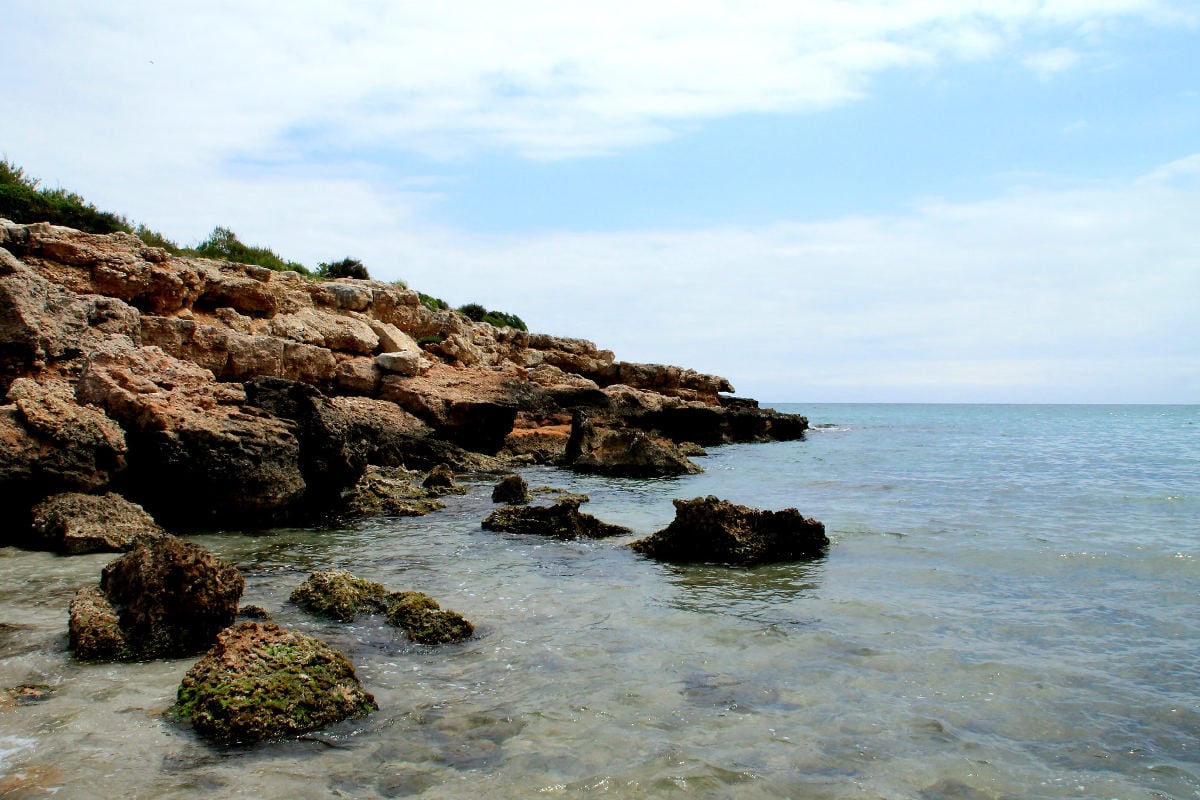 4. Mallorca, the perfect place to practice coasteering
There are many places with charm in which to practice the activity, but since we are in Mallorca we are going to tell you the most suitable places to practice it on the island.
Mallorca is one of the most paradisiacal Spanish islands, besides being famous for its seaside resorts, protected coves, limestone mountains and Roman ruins.
There are four ideal areas to practice Coasteering:
Duo of bays formed by that of Alcúdia and Pollença.
From Cala Victoria (Pollença Bay) you can see endemic birds, fish of different sizes and shapes and, in some cases, wild goats, sea hawks, black vultures and ospreys.
On the other side of the Bay of Alcúdia, Cala Ratjada offers a spectacular cave and many points to jump from, where you can increase your adrenaline level.
This is where some of the most demanded routes begin.
In these places you will find turquoise waters, and if you want to avoid crowds and explore coves and caves there is nowhere better than Cala Romántica.
And note, that the cliff of Portals Vells will not leave anyone indifferent!
If you decide to practice this sport, as we said earlier, you only need to come with your swimsuit, its replacement, water, towel, sunscreen and some old sneakers, the rest we be provide if necessary!
It is proven that, in most cases, whoever tries it comes back for more, and not only for the sport, but also fort the inner peace that is found when being surrounded by such beauty.
Fun and pure adrenaline guaranteed thanks to one of the most exciting sports you can practice in this case on our island!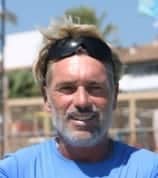 Marc Alvarez es de Barcelona y es el fundador de Watersportsmallorca. Es instructor profesional de deportes náuticos desde el año 1988. Está capacitado para dar clases de Windsurf, Kitesurf, Catamaran, Surf y SUP y puede hacerlo en una gran cantidad de idiomas: catalán, español, francés, inglés, alemán e italiano. Le gusta practicar surf-kite y ha viajado en busca de viento y olas a Australia, Indonesia, Marruecos, Islas Canarias, España, Brasil, Costa Rica, País Vasco, Portugal…