It's no secret that at Water Sports Mallorca we love the sea and everything that surrounds it.  As we already told you in our post about customising events in Mallorca, not only do we love to enjoy the water, but more and more friends are coming to share their passion with us with kitesurfing, windsurfing, paddle surfing, kayaking lessons… Because if the practice of any sport is beneficial, if it involves diving into the crystal clear waters of Playa de Muro, it also becomes a real pleasure. But to truly enjoy the experience we must be calm, and we can only be calm if we have the proper security. That is why the lifeguards at Muro beach are so important to us, and it is precisely to the work of those who watch over our wellbeing while the rest of us enjoy ourselves that we will dedicate this month's post.
History of maritime rescue
As we like to do at Water Sports Mallorca, we start with a little bit of history. The history of sea rescue is marked by several specific dates and places, which are as follows:
Zhenjiang (formerly known as Chinkiang), 1708. Incredible as it may seem, sea rescue has its origins in a date and place as remote as 18th century China. In 1708, the Chinkiang Life Saving Association was established with the mission of rescuing sailors in distress. Over time, specific life-saving stations were set up, with rescue boats and their own personnel for this type of task.
Amsterdam, 1767. Itwas not, however, until well into the 18th century that the first specific association was founded to rescue not only sailors, but anyone who got into trouble at sea. It was called Maatschappij tot Redding van Drenkelingen, i.e. Society for the Rescue of Drowning Persons, and applied first aid to recover victims.
Massachusetts, 1786. On this date and place, the Massachusetts Humane Society was founded, which made rescue equipment available to bathers. It also set up warning signs on beaches so that beach users would have information on how to use the rescue equipment. The association also built shelters for shipwreck survivors.
Throughout history, techniques have been perfected until today, when we have the technical and human resources to help anyone in distress at sea.
Blue flags
Since 1987, the private non-governmental organisation Foundation for Environmental Education (FEE) has been awarding recognition to those beaches, and also harbours, that meet a series of requirements related to their facilities and environmental conditions.
The criteria that the Environmental Education Foundation values when awarding this distinction are, among others:
Dissemination of information on environmental education.
Water quality.
Environmental management.
The safety and services available on the sandy beach.
Spain currently leads the world ranking of blue flags, with a total of 729. Of these, 627 are on beaches in 250 municipalities. In the Balearic Islands as a whole there are a total of 42 beaches flying blue flags. Among them, of course, is the beach of Muro.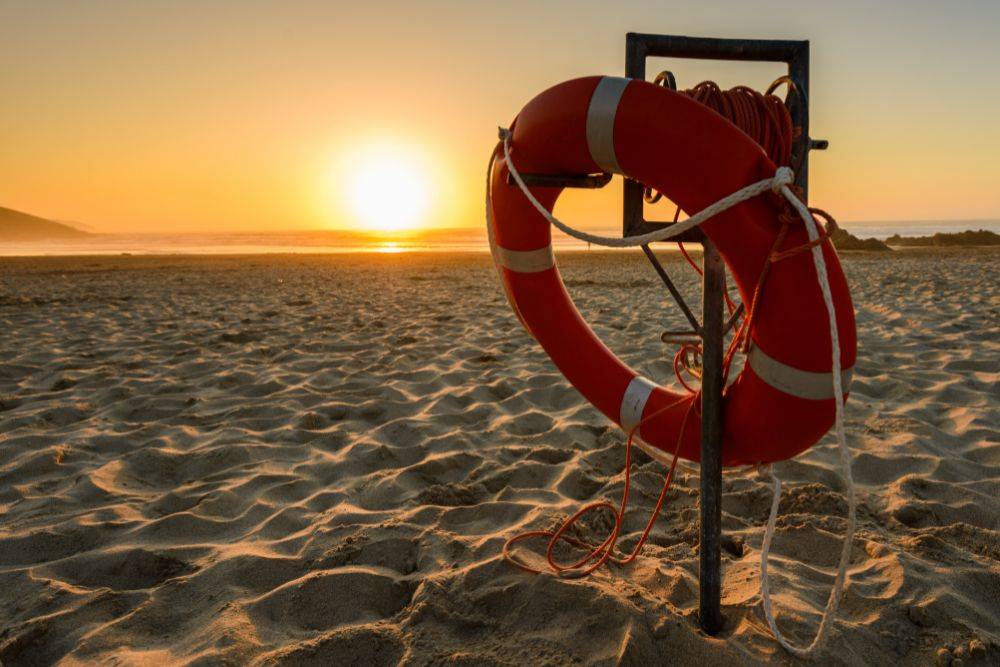 The beach of Muro
The crystalline turquoise waters and the fine golden sand of Playa de Muro have made this paradisiacal corner of the island a favourite with bathers and visitors alike.
It is divided into 3 zones:
Sectors 1 and 2. In these areas you will find all the services you would expect from a tourist destination, without losing the paradisiacal charm of this sandy beach. Here you will find hotels, flats, beach clubs, lifeguard service, beach umbrellas and sun loungers for rent, disabled access and, of course, us: Water Sports Mallorca.
Es Comú. The protected dunes that belong to the S'Albufera Natural Park make this spot even more special. Here you won't find any buildings or the services of its neighbouring beach; just the gentle rhythm of the waves and the sea breeze.
Ses Casetes des Capellans. Also known simply as Es Capellans, it is undoubtedly the most authentic beach and it is brimming with charm. This quiet sandy area is home to more than a hundred fishermen's huts, handed down from generation to generation, which have seen the years go by on the shores of the beach, sheltered by the trees.
Playa de Muro: fun and safety
At Water Sports Mallorca we enjoy the sea with the passion of when we were children. But as adults we must be aware of the risks involved in the aquatic environment. Last year in Spain there were a total of 394 deaths by drowning, most of them on our beaches. This is why we need to make sure that if we encounter any unforeseen event that could result not in a fatal incident, but in a mere scare, we can rest assured that we will be protected by professionals who will look after our health and attend to us.
At Water Sports Mallorca we feel protected, because we know that at Muro beach a team of well trained lifeguards are looking after our health. We hope we never have to rely on their experience and professionalism. But we have the peace of mind that, should we ever need it, we are in the best possible hands.
References consulted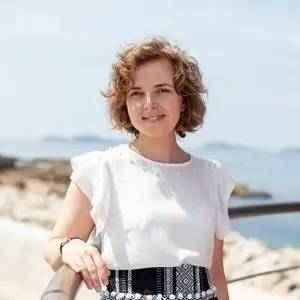 Redactora creativa. En la Universidad de Vigo obtuve un título en Economía, en la Escuela Elisava de Barcelona cursé un posgrado en Creatividad y Publicidad, y entre libros y talleres de escritura creativa aprendí a escribir. Trato de enfocarme en lo que marcas y clientes buscan, aportando mi estilo, trato de hacer llegar el mensaje de marcas y clientes a los lectores.