It is a fact that the suject of surfing is gaining strength in the cinematic world. Nowadays, its offer is very wide and varied. From fiction to biographies, from films to documentaries, the world of surfing has burst onto the screen and is here to stay. This is our list of the best surf films.
FICTION FILMS ABOUT SURFING
As we have stated several times, surfing is not just a water sport. Rather, it is a real passion that becomes a philosophy of life for surfers. This is where its attraction and fascination comes from, something that the filmmakers have not overlooked and have been able to take advantage of very well.
There are numerous films where surfing has been used as a plot or as a highlight. The same can be said of some documentaries focused on high-caliber surfing figures. In one way or another, the universe of surfing is expanding and captivating us, which is why its presence on screen has been continuous.
Below, we will tell you which are the best surf movies for us.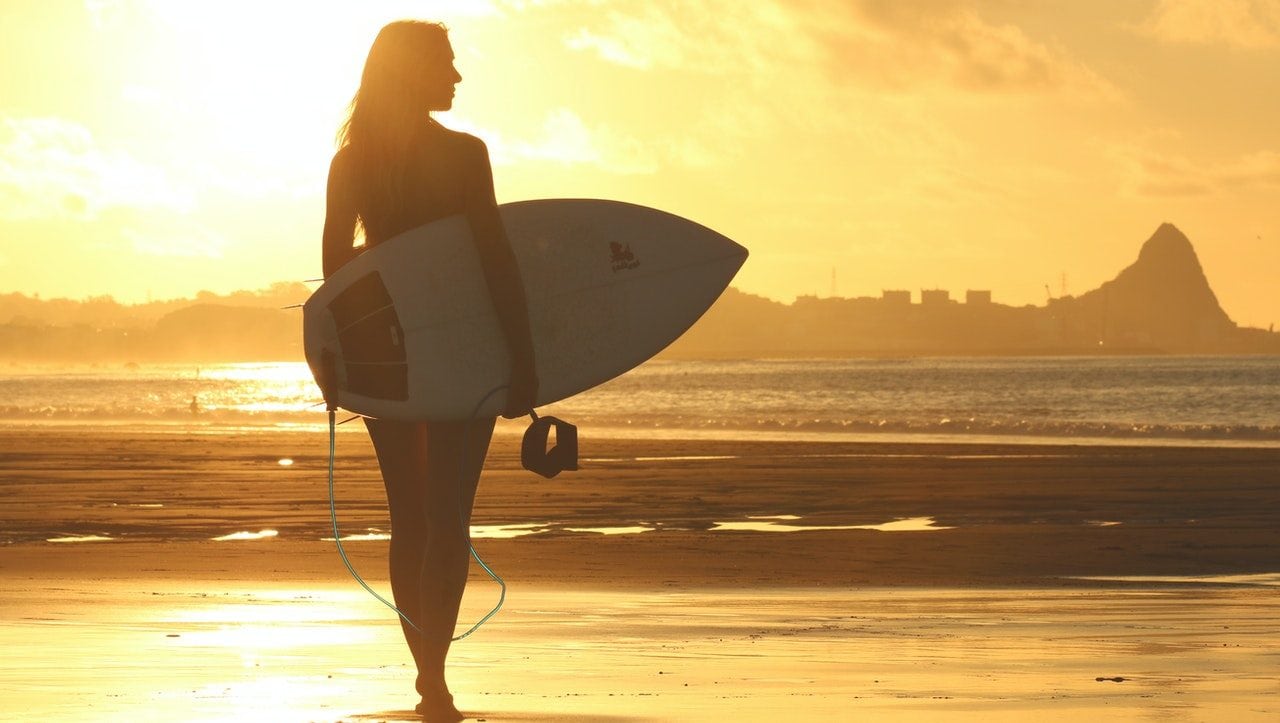 THE MOST OUTSTANDING SURF MOVIES
BIG WEDNESDAY (1978)
This film, set in the 1960s, was shot on the mythical beach of Sunsent Beach, Hawaii. It tells the story of three friends who are passionate about surfing and who end up being estranged … until the big wave comes along.
The Australian Bruce Raymond, professional surfer, participated in the filming.
POINT BREAK (1991)
It is actually a crime thriller that somehow became one of the best surfing films.
The plot is somewhat tricky: An F.B.I. agent (Keanu Reeves) infiltrates a gang of surfers led by Bodhi (Patrick Swayze). Why? Because the surfers are members of a gang of robbers. They rob banks to finance their trips around the world.
Point Break is a fast-paced action movie with an absolutely epic ending, that has become, a surfing icon.
For those who can't stand the aesthetics of the 90s, a remake Point Break was released in 2015: no limits.
Luke Bracey plays Johnny Utah and Edgard Ramirez plays Bodhy.  A curiosity: the surfer Laurie Townes was Luke's double and suffered some injuries during the shooting.
SOUL SURFER (2011)
Another film based on real events. This time we are told the story of Bethany Hamilton, who, at the age of thirteen, was attacked by a shark while surfing. Bethany lost her left arm but went back to surfing and continues to do so today,
For those of you who would like to know more about this incredible surfer Unstoppable, (2017), it provides more information about her adult life.
CHASING MAVERICKS (2012)
Based on the biography of American surfer Jay Moriarty
At age fifteen, Jay discovers the existence of the Maverick wave and becomes obsessed with surfing giant waves. The film shows his learning process and the relationship with his mentor, Frosty Hesson.
Jonny Weston plays Jay and Gerald Butler plays Frosty.
DRIFT (2013)
During the 1970s, three brothers open a surfboard store. The problems around the small family business put their fraternal ties to the test.
It is based on a novel by Tim Duffy. Sam Worthington, Xavier Samuel and Myles Pollard play the main characters
CRAZY ABOUT SURFING (2007)
This animated film, starring a tenacious penguin, is aimed at young people but can capture viewers of any age.
For those who have seen the first part, good news: there is a part two.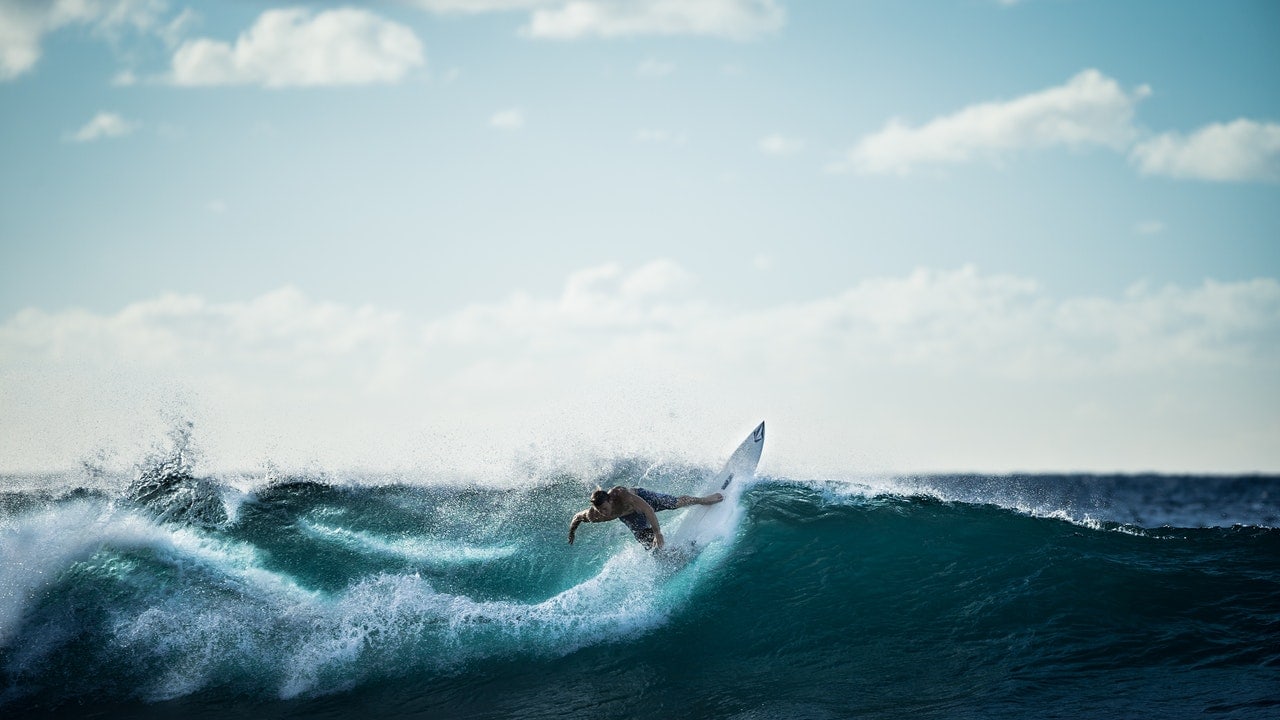 THERE ARE ALSO DOCUMENTARIES ABOUT SURFING
Documentaries are the film genre that has best conveyed the spirit of surfing. That's why we wanted to make a space for it in this post. These are some of the best examples:
ENDLESS SUMMER (1994)
It is a film directed by Bruce Brown that follows two surfers (Robert August and Mike Hynson) in their pursuit of the perfect wave.
This film managed to capture the world of surfing and was a great commercial success despite its low budget. A second part was released in 1999.
RIDING GIANTS (2004)
It is a documentary shot by skater and surfer Stacy Peralta, which explains the history of surfing from its origins. Famous surfers such as Greg Noll, Laird Hamilton and Jeff Clark appear in it.
The soundtrack is impressive and had the collaboration of David Bowie.
THE PRESENCE OF SURFING IN NETFLIX AND H.B.O.
Recently, platforms like Netflix and H.B.O. have incorporated several documentaries about the world of surfing.
On Netflix, we can see Given, which follows the family of two-time champion Dazi Goodwin on her trip around the world. The story is told from the point of view of their six year old son and challenges convention.
On the same platform we find Under an Arctic sky, shot in Iceland, under very harsh conditions.
Finally, Take every up will delight those who prefer to surf giant waves. It tells the story of Laird Hamilton's life.
H.B.O. has joined the trend of surfing with Kissed by God. It is a documentary about the life of Andy Irons, twice world champion. The film focuses on his fight against bipolar disorder and the addiction problems that caused his death. It includes statements from his wife, Lynda, his brother Bruce and his friend and rival, Kelly Slater.
H.B.O also offers what is already considered the best surfing documentary in history: Momentum generation.  This gem was produced by Robert Redford and directed by Jeff and Michael Zimbalist. It features Kelly Slater, Rob Machado, Taylor Nox, Pat O'Connell and many other great surfers,
The future of surfing in 2017 is another bet of the chain, which investigates the creation of the artificial wave that Kelly Slater surfed.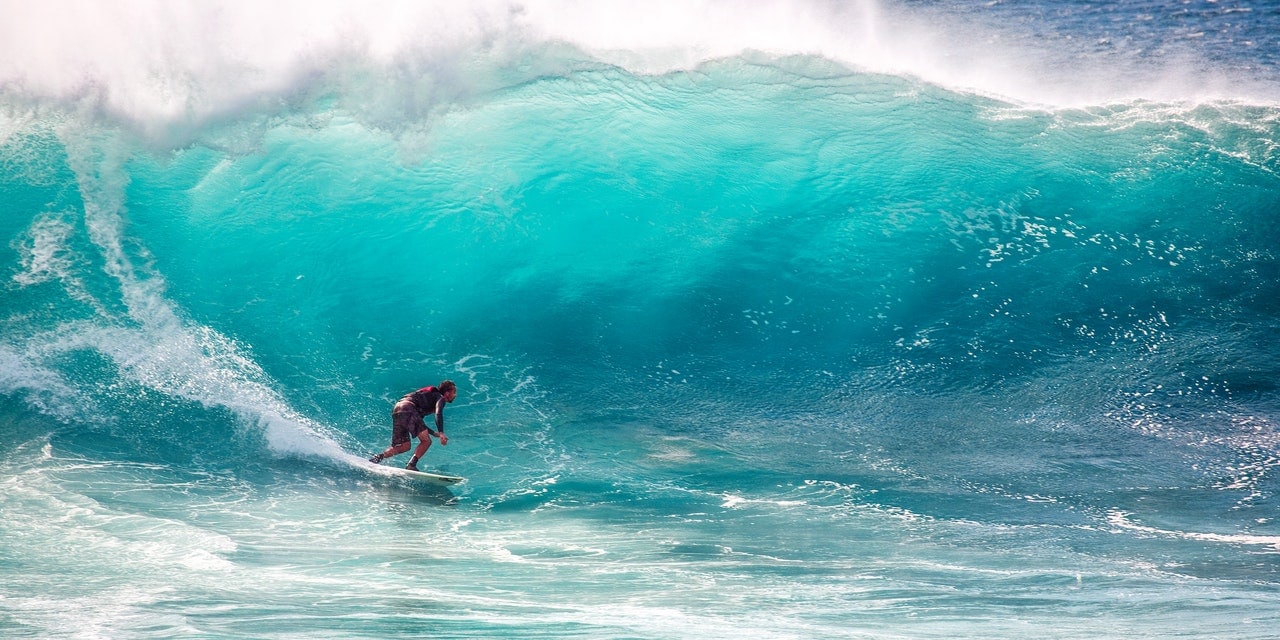 WATCHING THE SURFING UNIVERSE GROW IN THE AUDIOVISUAL INDUSTRY
As you can see, the choice of surfing topics does not stop believing in the audiovisual and film industry. However, despite its undeniable appeal, surfing has not yet established itself as an independent film genre. At least for the time being. However, time is of the essence, because the journey of surfing on the screen advances slowly but surely.
In fact, in recent years, surf film festivals have begun to be held not only in Spain, but all over the planet. One of the most renowned is the Madrid Surf Film Festival.
We have tried to list some of the most successful surf movies or documentaries on the subject and hope you enjoy our film recommendations!
Perhaps our list of the best surf films is incomplete and certainly subjective. But if you know of any other surf movies you would like to add to the list, please leave your suggestion in the comments section.
If you can't surf today, at least let these surf movies help you relax and enjoy an excellent story.
CONSULTED REFERENCES